About AALSO
AALSO members are the water quality and mechanical system professionals that move the water, design and maintain the systems, develop and distribute the products to manage the daily requirements for animals in our care at hundreds of facilities across the world. We care for the systems that make animal care possible. We are a 501 c6 nonprofit organization focusing on the education and training of aquatic life support operators around the world. We as an organization do not act as a consultant to our members directly regarding projects or problems, however we create a pathway for our members to learn about the latest technology in the industry and act as a forum for members to connect and discuss the care of aquatic animals in captivity. Formed in 1994 we are supported by the entire industry. From operators to vendors and researchers to administrators, we are the premier professional organization dedicated to this multifaceted discipline. If you have ever selected or maintained a pump, glued PVC pipe, adjusted an ozonator, measured dissolved oxygen, pH or ammonia, measured flow or temperature, open or closed a valve, chances are you are less than two removes from an AALSO member!
Officers
Mike Bajek
PRESIDENT
Wonders of Wildlife
Springfield, MO417-225-1181
Email Me
Dennis Ethier
VICE PRESIDENT
Wildlife Conservation Society New York Aquarium
Brooklyn, NY732-233-4671
Email Me
Laurie Shaw Patel
TREASURER
Steinhart Aquarium
San Francisco, CA415-379-5437
Email Me
Matt Regensburger
SECRETARY
Georgia Aquarium
Atlanta, GA 404-581-4316
Email Me
Board Of Directors
Jeff Gibula
Newport Aquarium
Newport KY,859-815-1435
Email Me
Karen Tuttle Stearns
Aquarium of the Pacific
Long Beach, GA 
Email Me
Jeff Sedon
Disney World
Orlando, FL407-938-2487
Email Me
President's Advisory Council
Leo Lester
Asahi/America
Malden, MA781-321-5409 
Email Me
Gennaro D'Alterio
Met-Pro Global Pump Solutions
Telford, PA800-392-7621 
Email Me
Amy Riedel-Stone
Aquatic Equipment and Design
Orlando, FL407-717-6174
Email Me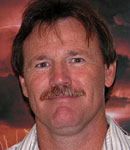 Rick Davis
Walt Disney
Orlando, FL  
Email Me
Steve File
Ripley's Aquarium of Canada
Toronto, Canada 
Email Me
Vendor Board of Directors
Ben Ashe
MDM Genesys Pumps
Colorado Springs, CO719-634-8202
Email Me
John Hale
RCK Controls
San Diego, CA 
Email Me
Bill Weaver
Harrington Plastics
Easton, PA484-602-7393
Email Me
2018 Committee Members
Life Support Education & CertificationMatt Regensburger - ChairArnel BautistaMike BajekMicah BusterElizabeth FisherMatt HoardSteve MassarJohn MassonBill TrethawayByron WallerAustin CalpinKhalid AlhootyWater Quality Education & CertificationLaurie Shaw Patel - ChairJeff GibulaJeff SedonKaren Tuttle StearnsKasie RegnierEducationMatt Hoard - ChairArnel BautistaMike BajekSteve MassarLaurie Shaw PatelSage ButtsAustin CalpinElizabeth FisherMicah BusterJeri FoxKatherine St. ClairAlyssa SquiresDavid RingJoe ArlottoDavid ScheelSteve Ritchie  
LectureKaren Tuttle Stearns - ChairBrian DorneSusan GoodridgeJeff SedonIulia SiemenJeff GibulaAndrew BywaterField GuideLaurie Shaw Patel - Chair
Karen Tuttle StearnsMatt RegensburgerAlex HirotaArnel BautistaByron WallerElizabeth FisherJason SteinmetzJeff GibulaJohn MassonJohnny MayMicah BusterMike BajekRichard PrinceSteve MassarWilliam Trethaway
WorkshopsDennis Ethier - ChairTodd Devlin-PerryJohn HaleErik HolmbergJeff JonesRyan LeasureErin MurrayRick MurrayEddie PerriJoe PoniatowskiJeff SedonBill Weaver Rob Warrinton 
Sales & MarketingLaurie Shaw Patel - ChairMatt RegensburgerAnthony BenvenutoTed KampeDaryl McGillJennifer NakayamaKellie WestJeff JonesJohn DowtinJon SchoeneckKristina MaciasGalen TibbsJoel YankieInternational & RecruitmentMike de Maine - ChairJoe ArlottoMike BajekChris EcclesBruce EernisseTom ElesNathalie Le FrancoisGeorge TenhagenChris WarnerMarc BrandsonMatthew BoyleSteve MassarJohnny MayNatarika ChansueEverest ChanLeonard WeeSocial Media and CommunicationWes Schmidt - ChairAnthony BenvenutoAustin CalpinEmily FrankKristina MaciasCarissa MendozaJenn Poniatowski
Elections
The AALSO board is nominated and elected by Individual Members. Any Individual Member in good standing may be nominated, cast his or her vote, or fulfill a term as an officer or director. (Click here to be taken to the nomination form) Elections are held during the business meeting at the Annual Symposium. The current AALSO Board offers its suggested nominations in advance of the elections. All officers serve a minimum of a one year term and may only hold a position for three consecutive years.
Bylaws